ADVERTISEMENT
So, here is the situation: you have picked the perfect domain name. That's great! You have paid a designer enough money (to buy a new car) to design you the most beautiful blog/website (ever built?).  That's good, too.  You have been busting your hump writing, and yet, your low website traffic leaves a lot to be desired. Let me guess: you are not happy with that part.
Now brace yourself: Cpt. Obvious says you are not alone!  There, feel better yet?  No?  OK, read on then…
Trust me when I tell you that this is a familiar story.  Most folks launching their blog/site do everything they can to produce a good starting point, but unfortunately, somewhere/somehow they fall short and have nothing to show other than a few random visitors a day to their site (low website traffic).
In my opinion, here are the top 5 reasons why a blog or a website is suffering from low website traffic and how things can be improved:
Your Niche (Topic)
Not all blogs are created equal.  I say this because I don't want anyone to think that any topic can get colossal website traffic.  It is not possible. Specific topics get a ton of website traffic, and in contrast, there are also topics that receive little website traffic.  There is something to be said about writing/blogging about what you know and what you are passionate about so long as you understand that your passion/topic may not be everyone's cup of tea.  It is essential that you blog about topics that people are searching for and are interested in reading about or else you will suffer from low website traffic.  Basic math, right?
Remember, you don't just want a burst of website traffic.  You want people to keep coming back to your site – day after day.  Being edgy certain helps, too (to a degree).  Take political topics, for example, people who agree with you and those who don't agree with you would probably want to know what you are going to say next, which means they are going to keep coming back to your blog.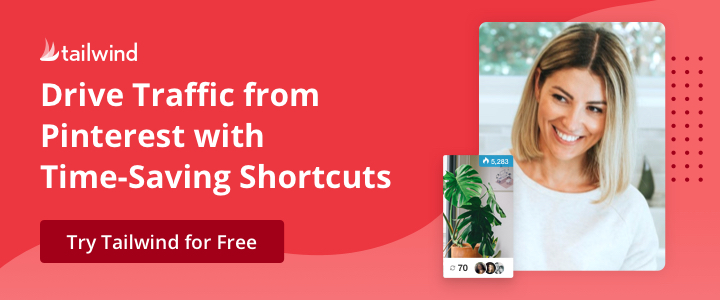 ADVERTISEMENT
Your Writing
I once came across a blog that was filled with profanities. Yup, really.  Every other word was F this and F that.  Now, you might think that such level of foul language is a turn off for site visitors, but you would be surprised how well that worked for that blog. I am not suggesting that anyone should cuss every other word in their blog.  What I am saying is that you should adjust your writing to your genre and audience.  If you are talking about technology, for example, writing in a casual and relaxed tone might be appropriate and fun for your readers.  If you are talking about politics in your blog then perhaps the writing might need to be slightly more formal to fit better the seriousness of the topics discussed (if any).
The point is that you need to know your audience and adjust your writing accordingly.  Your website traffic will significantly depend on return visitors.  This won't get you first-time visitors but will hopefully help you get plenty of those return visitors.
Your Posting Frequency
Are you posting everyday or once in a while?  For you to have a decent blog with a fair number of posts, given the competition nowadays, I think you really ought to be blogging anywhere from 3-5 a week (give or take).  This varies significantly from topic to topic.  For example, if you are talking about the latest technologies or apps in your blog, then most likely you will need to write several times a day to keep up with all the news.  Again, your website traffic will depend on your genre too.  So, technology topics have a lot of followers whereas another topic may not.
Now, quality is always better than quantity in my opinion.  Yes, people come to your blog because they want to read something new and fresh, but they are also looking for well-thought-out pieces.  I would never sacrifice my website's quality for website traffic – meaning write posts for the sake of website traffic.
Before you even pick your domain name, you need to study your prospective audience and know what it is that they want precisely from your blog.  They are your website traffic, are they not?  Don't underestimate how much you need to know your audience!  Unless you are blogging for fun, you need to tailor your blog to fit best what your audience is looking for regarding writing style, frequency among other factors to indeed bank on the website traffic that you deserve.
Your SEO
You knew the technical stuff was coming, right?!  If you (and your site) are not search-engine friendly then most likely you are not getting a lot of website traffic.  This isn't rocket science.  People need to find you.  Today, more than anything else, content discovery occurs via search.  I don't think you have to hire a $500/hr SEO specialist for a small blog, but you do need to write SEO friendly posts that include targeted keywords and meta descriptions, along with other elements.  If you are on WordPress, there is a great plugin called SEO Ultimate which can help you with your basic SEO.  The critical thing here is patience since nothing happens overnight.
Your impatience
Most likely, you are not going to get thousands of visitors the first week you start your blog. Expect your website traffic to grow over a period of weeks or months – not days.  If you are doing everything else right but still not getting a lot of traffic then maybe you just haven't given your blog enough time to pick up.  If you are merely just growing (any amount really) for the first couple of months (meaning that your traffic is hardly going up), then that is usually a good sign.  Keep at it and continue to observe good practices with your content, topic, and SEO and hopefully, the dedication will lead to new visitors.
—
Did I miss anything? Would you like to add to this list?  Comment below.